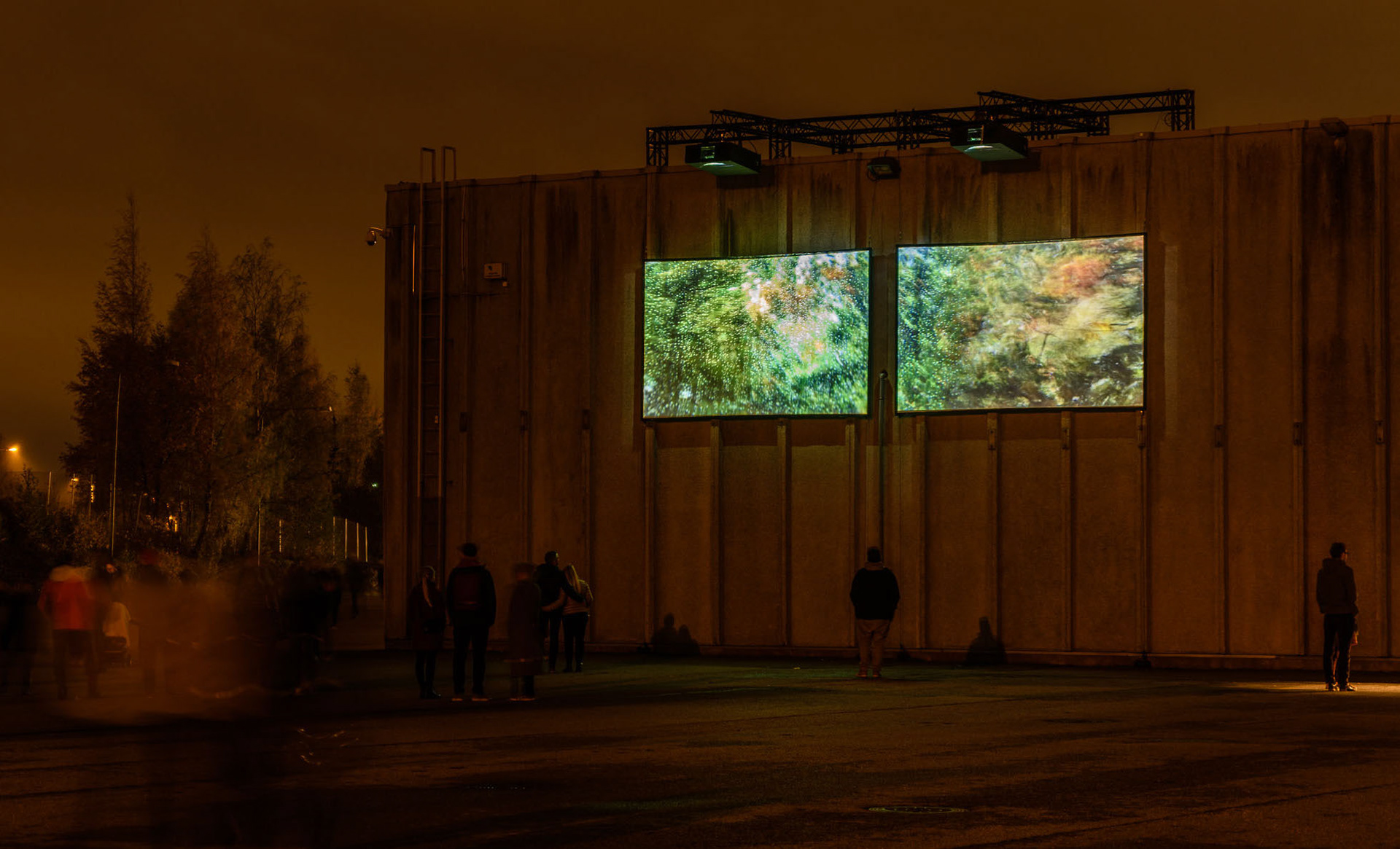 A further adaptation from Hehku (2021).
Two big screens glow with images of forests, contrasting the man-made environment of the old Kera logistics halls around them. The candy-coloured scenes function as an object of desire and a warning of future disasters.
Hehku II reflects on humanity's relationship with nature. How does our environment affect us and how do we affect our environment? To what extent is our enjoyment of nature driven by a pursuit for aesthetic or authentic experiences? What do we perceive to be more real: an area built from brick and tarmac or a video montage of a nonexistent scenery?
Exhibitions
MONUMENT x CCTV, Stockholm  11.2.2023.
Featured
"Merle Karp's double-channel video installation of resplendent nature felt atmospheric rather than being a work about the terrifying future implications of climate change. "Light and video works may be considered abstract compared to other art forms," said the collective's artistic director Matti Jykylä. "But this exhibition is about reality. Merle Karps video piece can be utopic on the surface but as South Europe, California etc are burning, the work becomes super-concrete.""