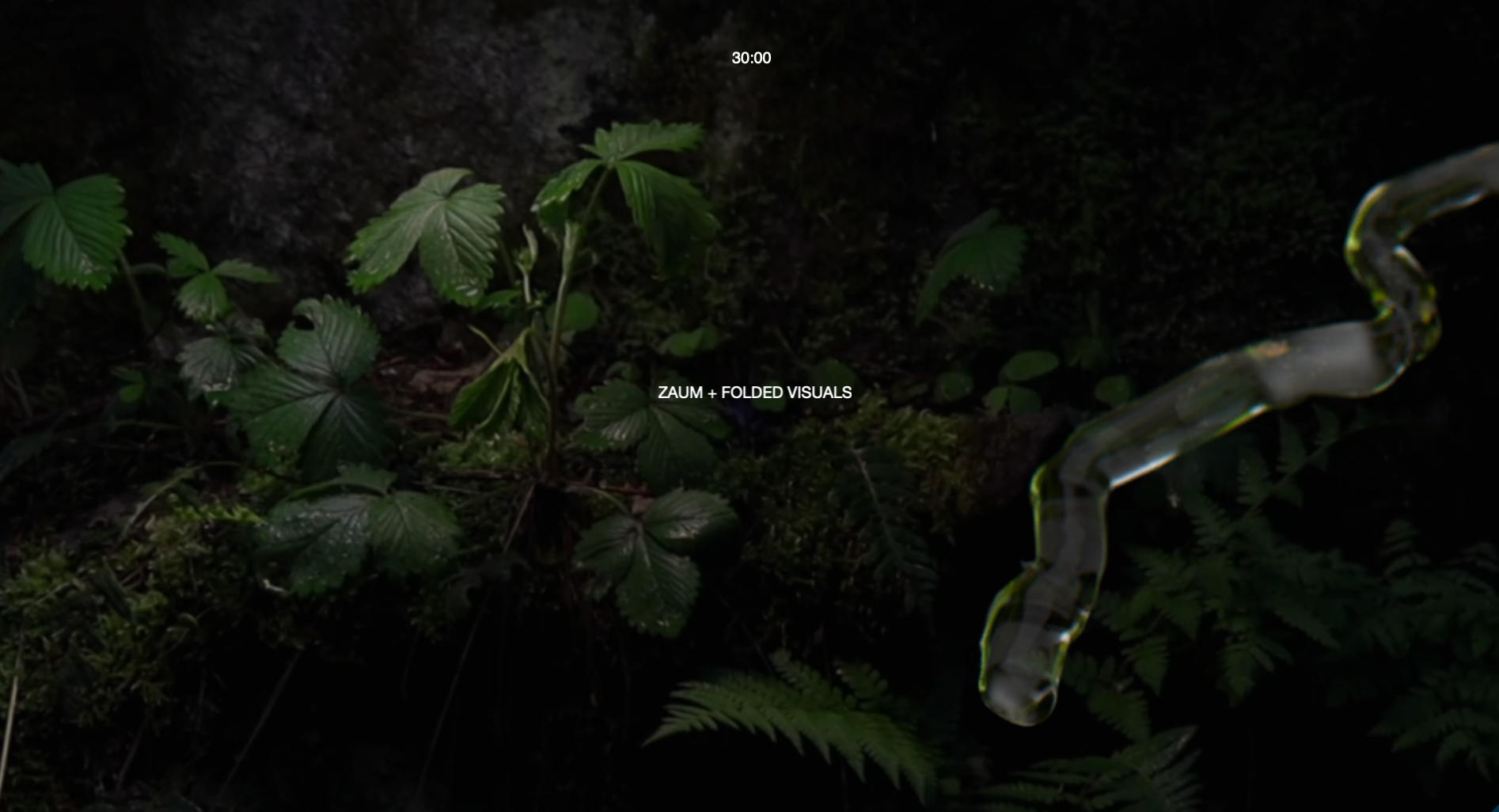 Audiovisual live performance with Zaum at Kotimaan Teknokatsaus XII at Kuudes Linja. The concept for the live visuals was to combine lens-based media with motion graphics and 3D graphics. Visual ideas came from microbiology, adventures and game culture.

Merle Karp: video production, live visual performance.
Viktor Toikkanen: composition, live concert.
Performance
17.12.2021, Kotimaan Teknokatsaus XII, Kuudes Linja Helsinki