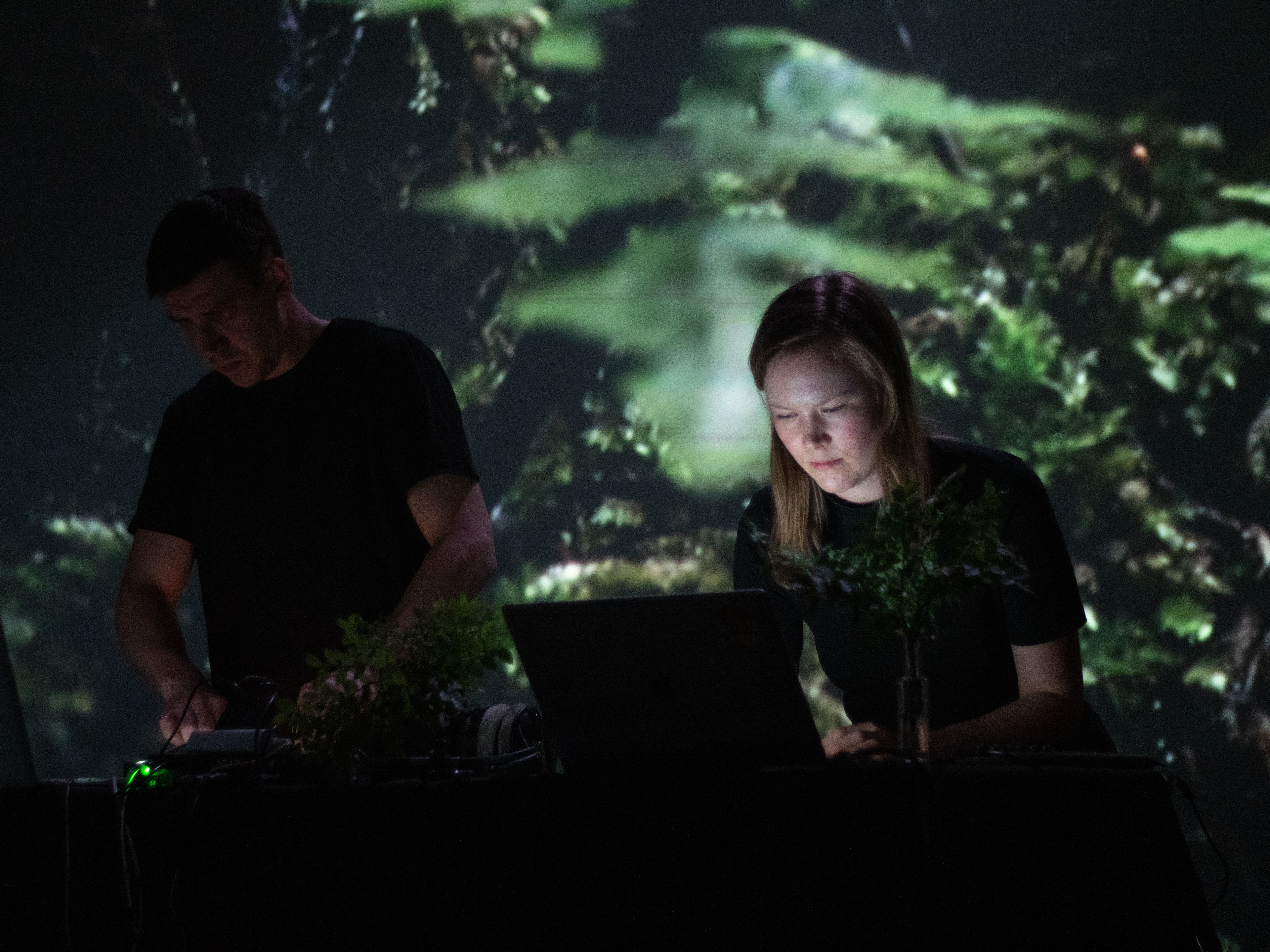 Audiovisual live performance together with Hendrik Kaljujärv, commissioned by
Pixelache Helsinki
for their 2021 festival. Supported by Finnish-Estonian cultural foundation.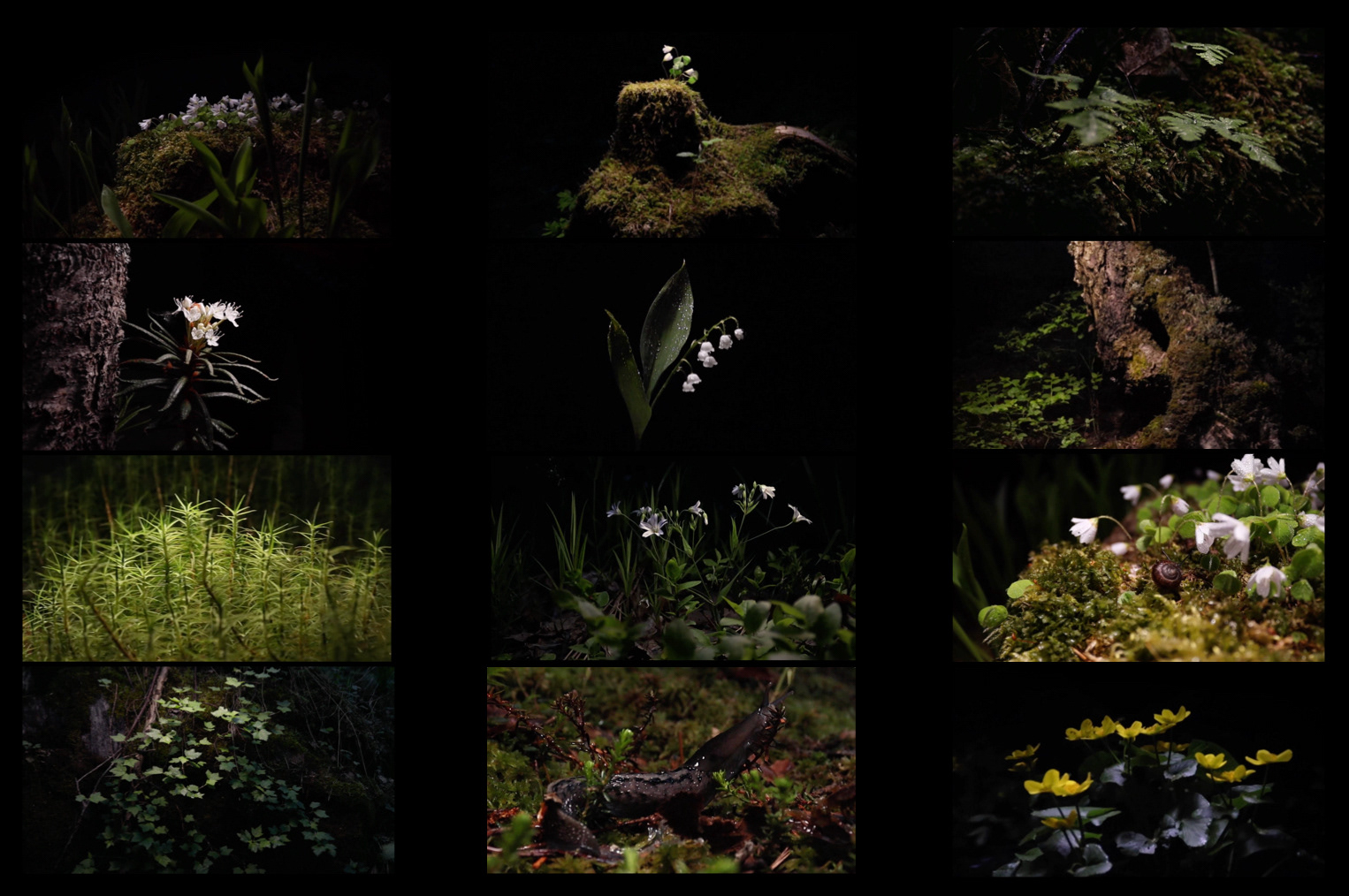 The project explores the spirituality of nature experiences. Forest scenes are portrayed in a way that invites the viewer to imagine the presence of fairies, gnomes, forest gods and other mythological creatures and spirits.
Process
I spent the spring of 2021 getting to know the forests of my new neighbourhood Roihuvuori. I would admire the life that was revealed from under the snow and how different plants would take over at different stages of spring's progression.
I waited until sunset to go out and film my findings with a DSLR and a self-made soft-box, learning a lot about videography, lighting, post production and, above all, understanding how much effort goes into it all. The result was a series of video portraits of plants, trees, rocks and snails.
The collaboration with Hendrik Kaljujärv of 
eˉlektron
began with us sharing our previous works and talking about what kind of moods we aimed to achieve in the performance. The show was improvised by both of us based on a rough narrative.
The live audiovisual performance has been further adapted into a stand-alone video work in 2022.
Performances
Pixelache Festival 2021, Oodi Central Library in Helsinki, 10.6.2021. The performance was held as a hybrid event with both a stream and an on-site audience.
Elektron Festival, Electron Studios in Tallinn, 27.11.2021. Hybrid event.
Screenings
Partyround in Pikku-Finlandia, Helsinki on 17.11.2022.
MONUMENT X CCTV in Brygghuset, Stockholm on  11.2.2023.